Employment Philosophy
In ecoWise, we make people feel appreciated and recognised for their dedication and hard work. We believe in 'Mission First, People Always'.
Positive Working Atmosphere
Encouraging Environment
In ecoWise we work as a team. We listen to employees' ideas and encourage employees to participate in discussions and brain storming activities for personal development and growth opportunities.
Motivating Environment
ecoWise provides comprehensive trainings and development to employees from various business unit to achieve their career progression.
Benefits
We offer attractive remuneration packages to our talents as they grow and contribute to our success.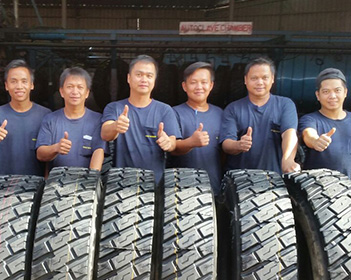 Health and Safety
Health and safety of ecoWise employees are extensively protected. We make sure the workplace is safe by conducting regular risk assessments as well as developing and implementing systems for dealing with emergencies.
Employees working at process plants and factories are provided with personal protective equipment and orientation of workplace safety and health system, safe work procedures are given to ensure a safe working environment.