Corporate Culture
The corporate culture of ecoWise focuses on cultivating innovation amongst our people and creating a positive environment where everyone feels a keen sense of belonging.
In ecoWise we share a common culture and vision for the company. We value teamwork, and incorporate the essence of 'sustainable development' in our corporate culture particularly in the aspect of creating a workforce that is motivated and one that will strive for the best for the company. Sustainable development is not only restricted to the 'the environment'.
As a specialist in the waste management industry and provider of integrated environmental management solutions, we inculcate in our people a sense of ownership in making a difference to the community, society, and environment. We work towards our tagline in creating an ecoworld. better world.
We value our employees' contribution and create a positive corporate culture through 3 main methodologies, namely:
Communication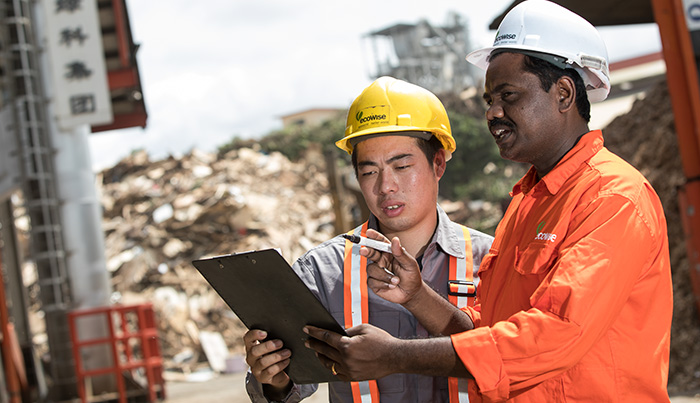 An effective two-way communication channel between the Management and the staff is paramount in forming good working relationships among our employees and also serve as a good method to gather feedbacks and enquires for continuous improvement. Head of Departments (HOD) are therefore encouraged to communicate on a regular basis, through both formal and informal channels, with their employees to understand their concerns. These constant engagements between the HODs and their employees also allows the creation of a closely-knitted working group which in turn results in enhanced work productivity.
Motivation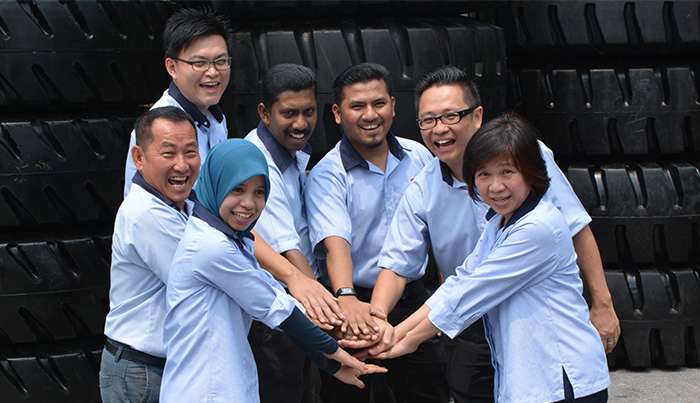 We recognize the importance of motivating our employees in achieving job excellence. As such, all our employees, regardless of regions, departments, or levels are provided with multiple opportunities to consistently upgrade themselves through trainings and developments. Furthermore, employees are also encouraged and empowered to be innovative in their work, particularly in exploring new concepts, ideas and technologies. We believe such empowerment will render a sense of achievement and ownership for our employees which in-turn motivates them to strive for job excellence.
Work-Life Balance
We believe that one of the key factors in talent attraction/retention and creation of a cohesive and inclusive working environment lies in the provision of work-life balance for our employees.
Our employees meet up regularly to plan for company events which include a whole slew of team-building and engaging activities. ecoWise employees will have the opportunity to connect and bond with each other through the following occasions:
Sure Win Lucky Draw Events
Christmas Eve Lunch
Our employees work in a cohesive and comfortable environment that provides effective channels of communication, ample opportunities for professional development and recognition of employees' contribution through appropriate rewards and incentives.