Expanding the Group's Renewable Energy Sector in China
In 2013, ecoWise completed 99% share capital acquisition in Hivern Investments Pte Ltd, whose wholly subsidiary, Changyi Enersave Biomass Energy Co. Ltd (CEBEC), owns a 24 megawatts biomass co-generation power plant in Shangdong province. CEBEC holds a business operation license with validity up to October 2027 which allows ecoWise to carry out renewable energy electric power and heat generation using crops straw forestry wastes and other biomass feedstock in Shandong, China.
With the acquisition of CEBEC Plant, the Group now owns a total of four power plants under its renewable energy business segment, including two fully owned biomass power plants in Singapore (Sungei Kadut and Gardens by the Bay), as well as a 49% owned coal-fired power plant in Wuhan, China.
Riding on the success of the rubber tyre businesses in Malaysia, ecoWise expanded its re-tread tyres manufacturing technology and know-how, through a franchising model to Chongqing, China. Through its wholly-owned subsidiary, ecoWise RubberTech Pte Ltd, ecoWise entered into a joint venture agreement with Chongqing Municipal Transport Development and Investment (Group) Co. Ltd. to form the Chongqing eco-CTIG Rubber Technology Co., Ltd. (CECRT) in July 2013. With the help and transfer of technology know-how from Sunrich, CECRT has successfully commissioned a high-tech automated re-tread tyre production line capable of producing 100,000 tyres per year. In addition to the manufacturing and supply of re-tread tyres, CECRT has also established total tyre management (TTM) agreements with the City's public bus company as well as other local/regional logistic fleets. The latest development for CECRT is in the trial of its re-tread tyres in Light Rail Transit applications.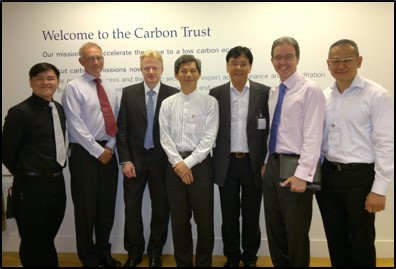 Venturing into the Low Carbon Technology Industry in China
With more emphasis on low carbon solutions, ecoWise entered an investment in China UK Low Carbon Enterprise Co., Ltd (CULCEC), the technology incubation and venture capital arm of China Energy Conservation and Environmental Protection Group, which is the largest Chinese State-Owned Enterprise focusing in the energy conservation and environmental protection sector in 2011. ecoWise believes that this arrangement will enable the Company to enter into the business of venture capital and incubation management businesses in the low-carbon industry in China.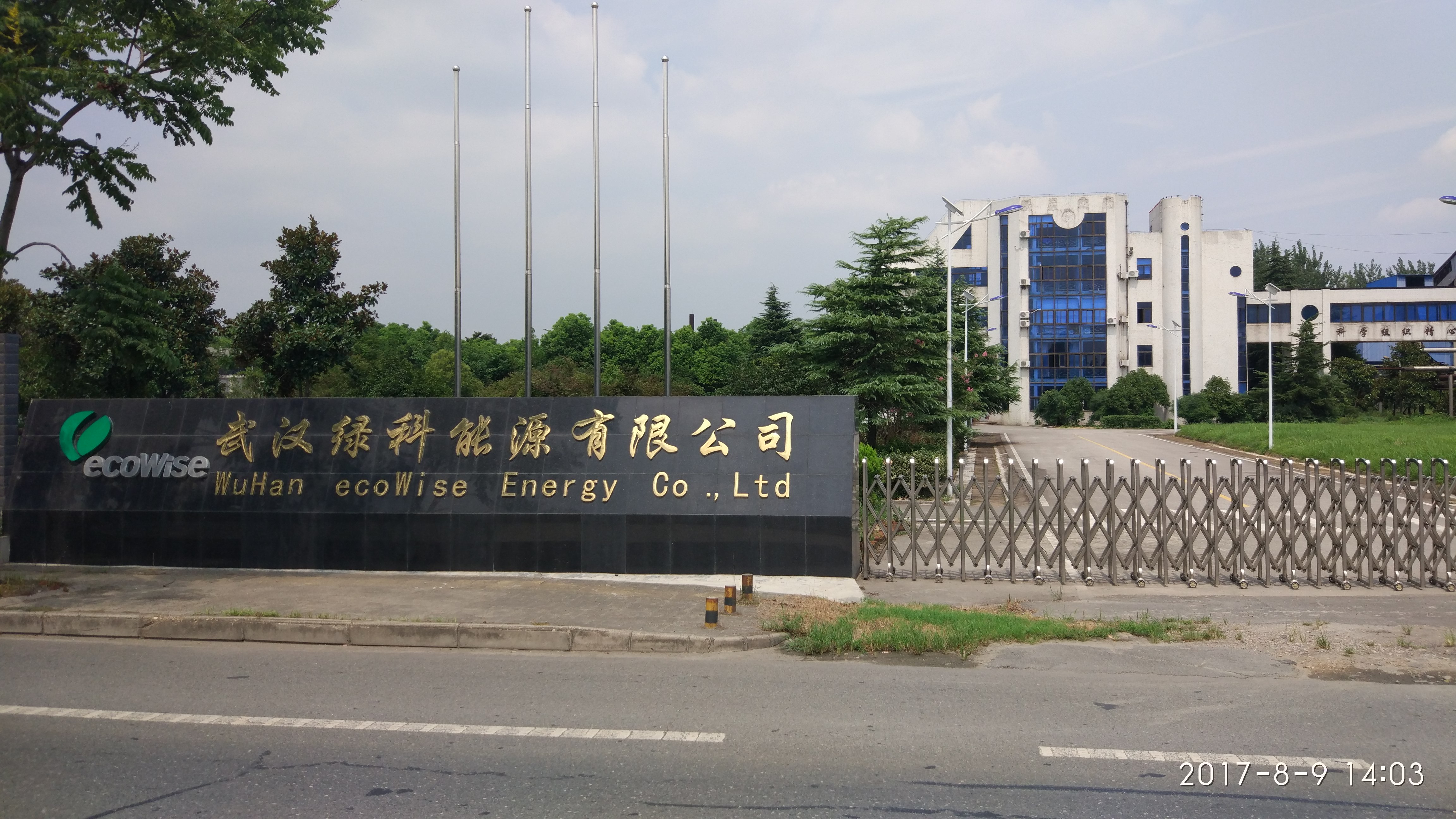 Stepping Beyond Singapore's Shores
ecoWise's first entry into the China market took place in January 2009, when the Group entered into a joint venture agreement with Wuhan Jiabao Suger Co., Ltd, forming Wuhan ecoWise Energy Co., Ltd with a primary interest of investments in renewable energy projects in Wuhan, China. To demonstrate ecoWise's commitment to co-develop high-tech and efficient biomass power-plant in China, Wuhan ecoWise Energy Co., Ltd entered into an equipment procurement and supply contract for clean combustion technology in October 2009 with Belgium Vyncke Energietechniek NV in the presence of H.E Xi Jinping, then Vice President of People's Republic of China and Mr Herman Van Rompuy, then Prime Minister of Belgium.
In expanding its renewable energy sector in China, ecoWise has also subsequently invested in 2 biomass power-plants in Wuhan and Shandong respectively
Concurrently, collaborative agreements (non-binding) were also reached with various Chongqing Government Commissions such as the Chongqing State Development and Reform Commission as well as the Chongqing Foreign Trade and Economic Relations Commission. Such agreements have laid the important foundation for ecoWise's subsequent investment and development in the strategically located vicinity of Chongqing city, China.