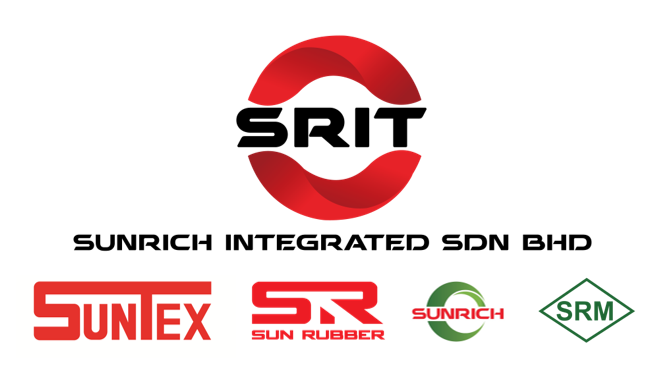 Venturing into the Rubber and Tyre Business, Malaysia (Sunrich)
The management and disposal of waste tyres have always been a prominent and difficult issue faced by many Governments in the world. Recognising the huge opportunities in recycling waste tyres, ecoWise has made a strategic investment to acquire (acquisition completed in March 2012) the leading Malaysian rubber compound manufacturing and waste-tyre re-treading company Sunrich Integrated Sdn. Bhd. Through its Group of companies, Sunrich's vertically integrated business model, spanning from upstream rubber compound manufacturing to downstream tyre re-treading has helped to improve operational efficiency. Marketing under renowned brand names of Suntex, Winner, Autoways and Trakar, Sunrich's large network of sales and support team covers many major tyre dealers and clients across the Malaysia Peninsular. Sunrich's wide suite of services which even include total tyre management and distribution of new tyres has made it one of the biggest player in the Malaysian rubber compound/tyre industry.
Aligned with the ecoWise Group's direction towards sustainability technology research, Sunrich has collaborated with the Malaysian Rubber Board in May 2014 to carry out a joint R&D for the application of epoxidised natural rubber in re-treaded tyres, including road trials under Malaysia conditions. The continue pursuit for technology excellence was further demonstrated in April 2015 when Sunrich successfully commissioned a German high-tech advanced mixing plant. The new addition will help to boost its production capacity in the growing market segment.
The four subsidiaries of Sunrich include Sun Rubber Industry Sdn Bhd、Sun Tyre Industries Sdn Bhd、Sunrich Tyre & Auto Products Sdn Bhd, and Saiko Rubber (M) Sdn Bhd.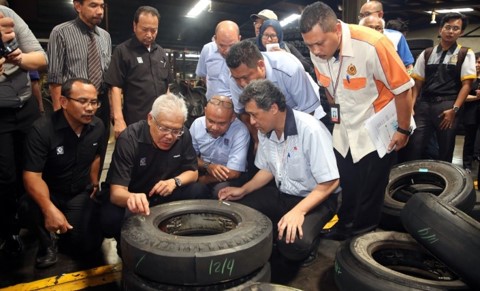 Sunrich Retread Tyres accredited with MS224:2005 Production Standard
Sunrich Resources Sdn. Bhd. is dedicated in manufacturing high-quality rubber compound and tyre retreading. The Group is also devoted in the related R&D by setting up a professional R&D team and high-tech equipment. In February 2007, Sunrich tyres was accredited with the latest SIRIM MS224:2005 production standard. MS224:2005 is a Malaysian standard for "Retreaded Pneumatic Rubber Tyres For Passenger Cars and Commercial Vehicles". In order to be certified for MS224:2005, Sunrich has gone through regorious testings from auditors of SIRIM Berhad, the national agency for standards and quality. As such, to be accredited with MS224:2005 is a testament to Sunrich's commitment to quality.
The four subsidiaries of Sunrich include Sun Rubber Industry Sdn Bhd、Sun Tyre Industries Sdn Bhd、Sunrich Tyre & Auto Products Sdn Bhd and Saiko Rubber (M) Sdn Bhd。